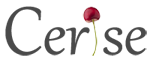 0
The shopping bag
is empty.
Sign In »
to retrieve previously selected items.
Description

Gold Grooved Dumbbell Barbell Ringed Honey Comb Collar Pin Bar with total length 6.5cm and 5.2cm inner rod length.
Delivery Time

Regular post: Takes around 15 to 20 days to deliver. The delivery charges are normally under $4.00.
FedEx/DHL: Delivers in 4-7 days. View shipping charges
Return & Exchange

We have a 30-days limit on returns. You may return/exchange for the following reasons only:

The items are defective in workmanship or material.
Wrong items received.

See return policy
You need to login before adding products to your wish list.
---
---