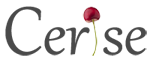 0
The shopping bag
is empty.
Sign In »
to retrieve previously selected items.
Description

The men's designer regular fit shirt is available in long sleeves, spread collar, white and dark red colored front placket, white trim at collar and single button cuffs. A part from its all time men's favorite navy color. It is made of 100% cotton, hence providing a luxurious and smooth feel while you are enjoying your time.

Availability

It is Made to Order Shirt. It takes 7-10 working days to deliver.
Delivery Time

It is "Made to Order" Shirt. Each shirt is made from the scratch. It normally takes two weeks in the production. Add 4-7 days as shipping transit time.
Return & Exchange

We have a 30-days limit on returns. You may return/exchange shirts for the following reasons only:

The shirts are defective in workmanship or material.
The order is not made according to the style and measurements you provided. Please note that we add essential industry standard allowances when crafting your shirts. We add ½ inch to the neck and 1 inch to the sleeve measurements you provide, for shrinkage allowances. We add 6, 7 or 8 inches to the chest depending on the type of fit you have chosen for movement and flexibility. The finished shirts will reflect these allowances.

See return policy
You need to login before adding products to your wish list.
---
---