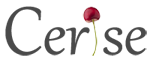 0
The shopping bag
is empty.
Sign In »
to retrieve previously selected items.
Description

Copper/Brass metallic pin with gold shine. One end unscrews to allow the device to slide through the holes in your eyelet pin dress shirt collar. The length is 5.6 cm (inner rod is 4.4 cm).
Delivery Time

Regular post: Takes around 15 to 20 days to deliver. The delivery charges are normally under $4.00.
FedEx/DHL: Delivers in 4-7 days. View shipping charges
Return & Exchange

We have a 30-days limit on returns. You may return/exchange for the following reasons only:

The items are defective in workmanship or material.
Wrong items received.

See return policy
You need to login before adding products to your wish list.
---
---